Step One:
- Determine the overall length needed of your fence!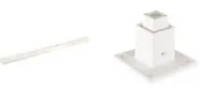 Step Two:
- Choose your installation type.
Soft surface will include ground anchor stakes for dirt or grass and hard surface will include base mounts.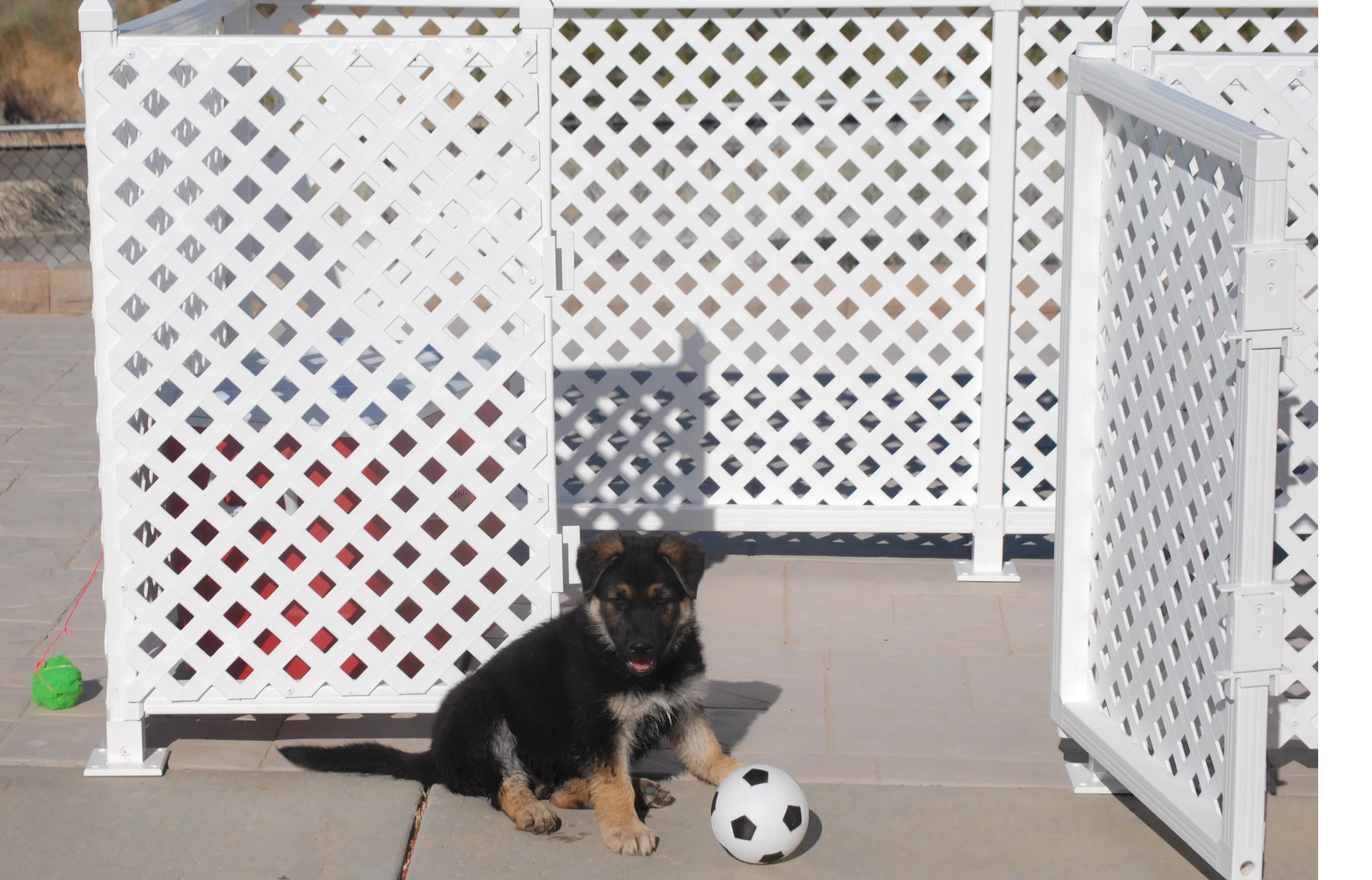 Step Three:
- Choose gate insert if desired.
Gale insert will replace 4'ft.
of your length
Our SnapFence® 3' Lattice Fence with Gate Insert is available is 7 lengths -24, 32, 40, 48, 56, 64 and 72' so you can customize for your needs. Fence length includes Gate Insert in dimensions. Secure from the inside and easily accessible from the outside, our mesh fencing is the perfect long-term solution for protecting your home gardens, children, and small animals. Customize your order using the drop-down menus.
SnapFence® 3' Lattice Fence Panel Kit.
Assembly required.
Choose your surface- Can be installed on soft surfaces such as grass or dirt by using Ground Anchor Stakes or over hard surfaces such as concrete or wood decking using Base Mounts.
Each Fencing System comes with 4 corners to turn your fence into an enclosure if desired. Its a snap!
Choose a gate insert -if desired
Gate will replace 4 ft in length
Includes lattice panels and screws for installation.
1 1/2" x 1 1/2" Post and Rails; can be easily cut to size as needed using a hand saw, chop saw, or electric saw.
Posts are installed four feet on center
Heavy duty, low maintenance vinyl construction
Limited Lifetime Warranty
Made in the USA
U.S. Patent No. 9,816,286