1 - Select your installation type. Anchor Stakes will be included for grass/dirt installations.

2 - Determine the overall length needed to cover all sides of your project. Sizes start at 16' increase in 8' lengths from there.

3 - Choose the number of 90° corners you will need.

4 - Select the number of gate inserts needed.

5 - Add decorative post caps to your project for a finished look or leave flat and add netting if desired.
Our wire mesh fence starts at 16' across and 3' high and can be easily to create a customized solution that fits your needs. Secure from the inside and easily accessible from the outside, our mesh fencing is the perfect long-term solution for protecting your home gardens, children, and small animals. Customize your order below!
Assembly required
Includes one roll of 3' x 10' galvanized hardware cloth with 1/2" hole diameters per every 8' ordered.
Specify the number of 90° corners your project requires in the drop down.
Add as many gate inserts as needed for your design. Gate inserts replace one 4' section of fencing with a 2' gate with latch and a 2' stationary panel.
1 1/2" x 1 1/2" Post and Rails; can be easily cut to size as needed with hand saw, chop saw or electric saw.
Posts are 4 feet on center
Need a special size? Contact us!
Heavy duty, low maintenance vinyl construction
Limited Lifetime Warranty
Made in the USA
U.S. Patent No. 9,816,286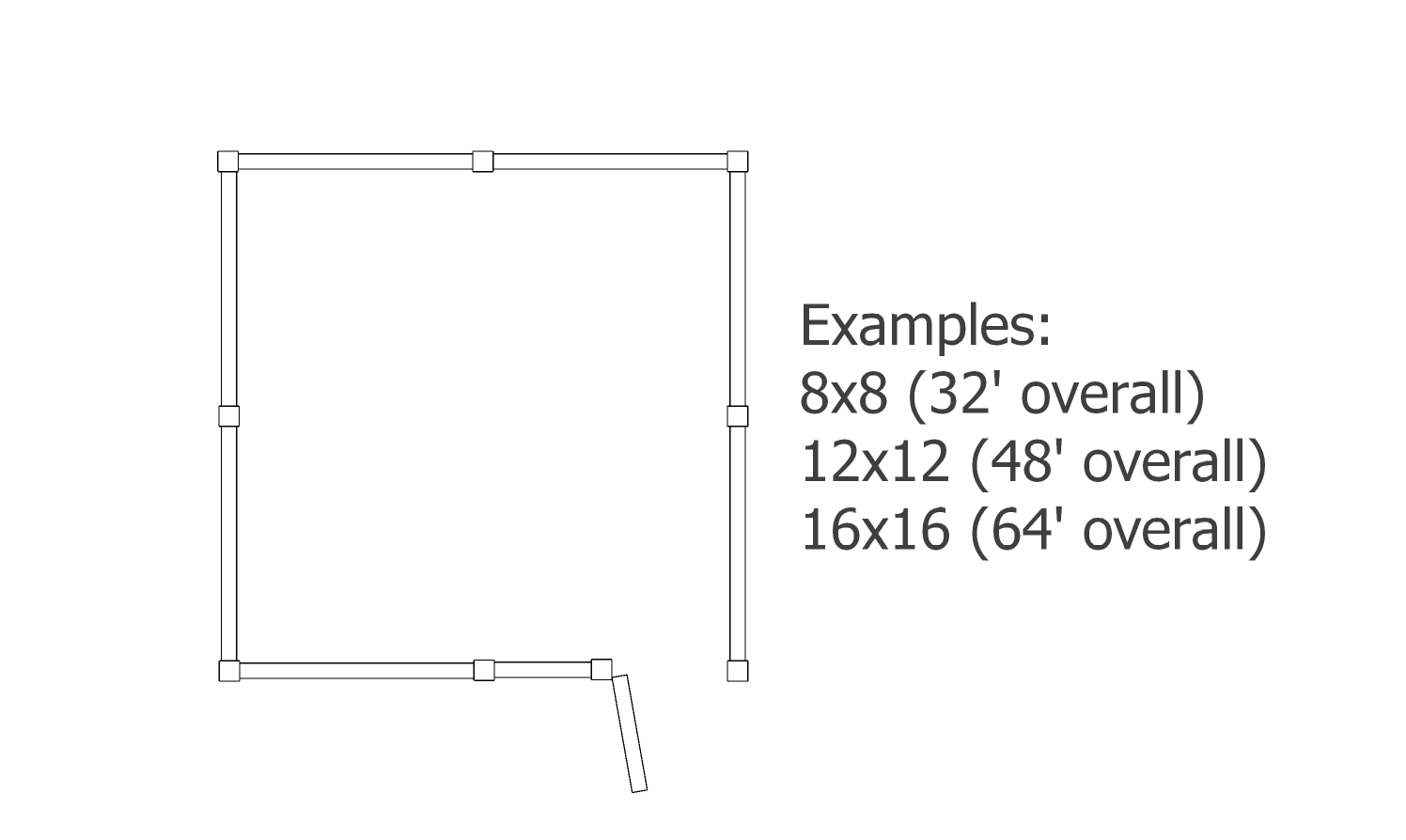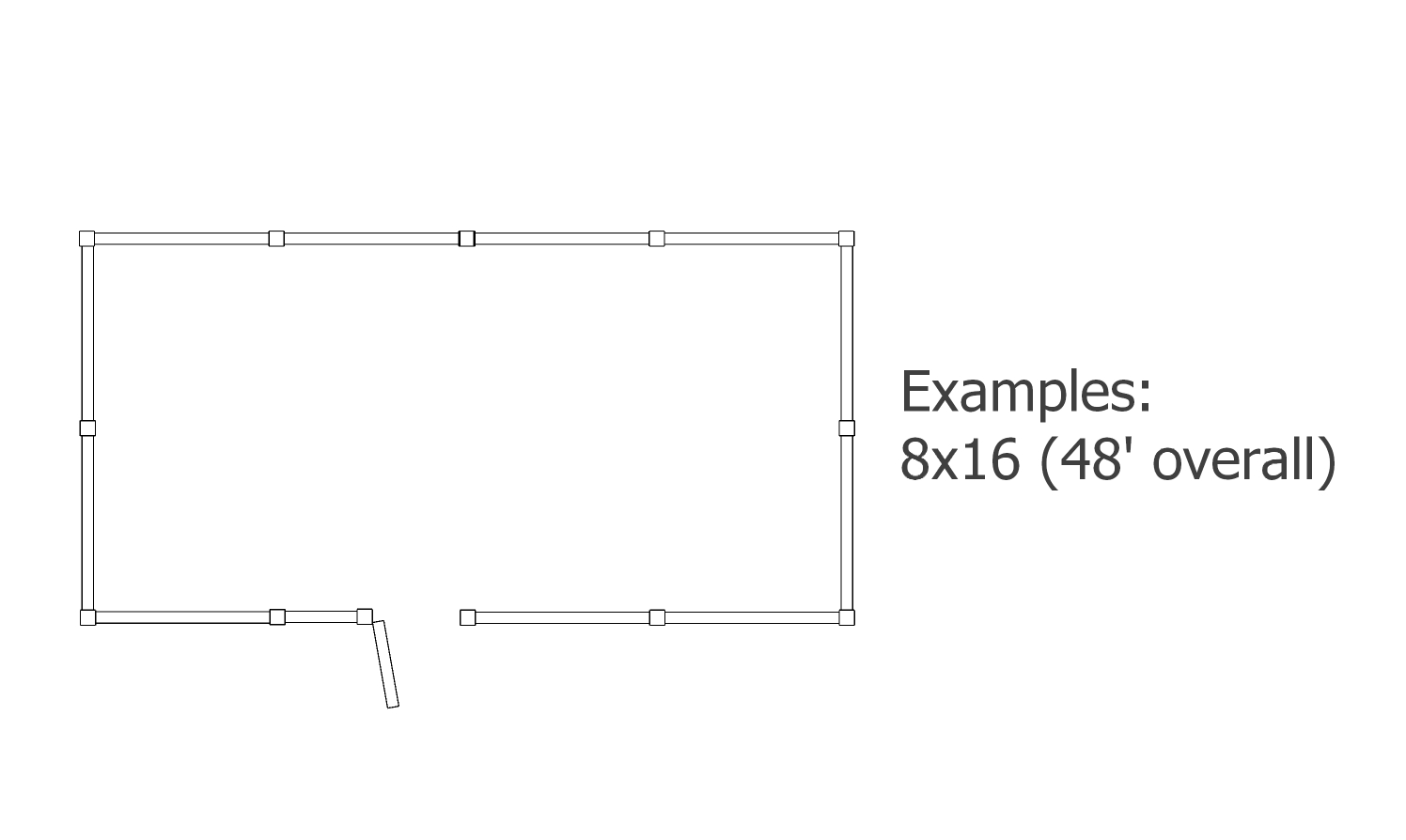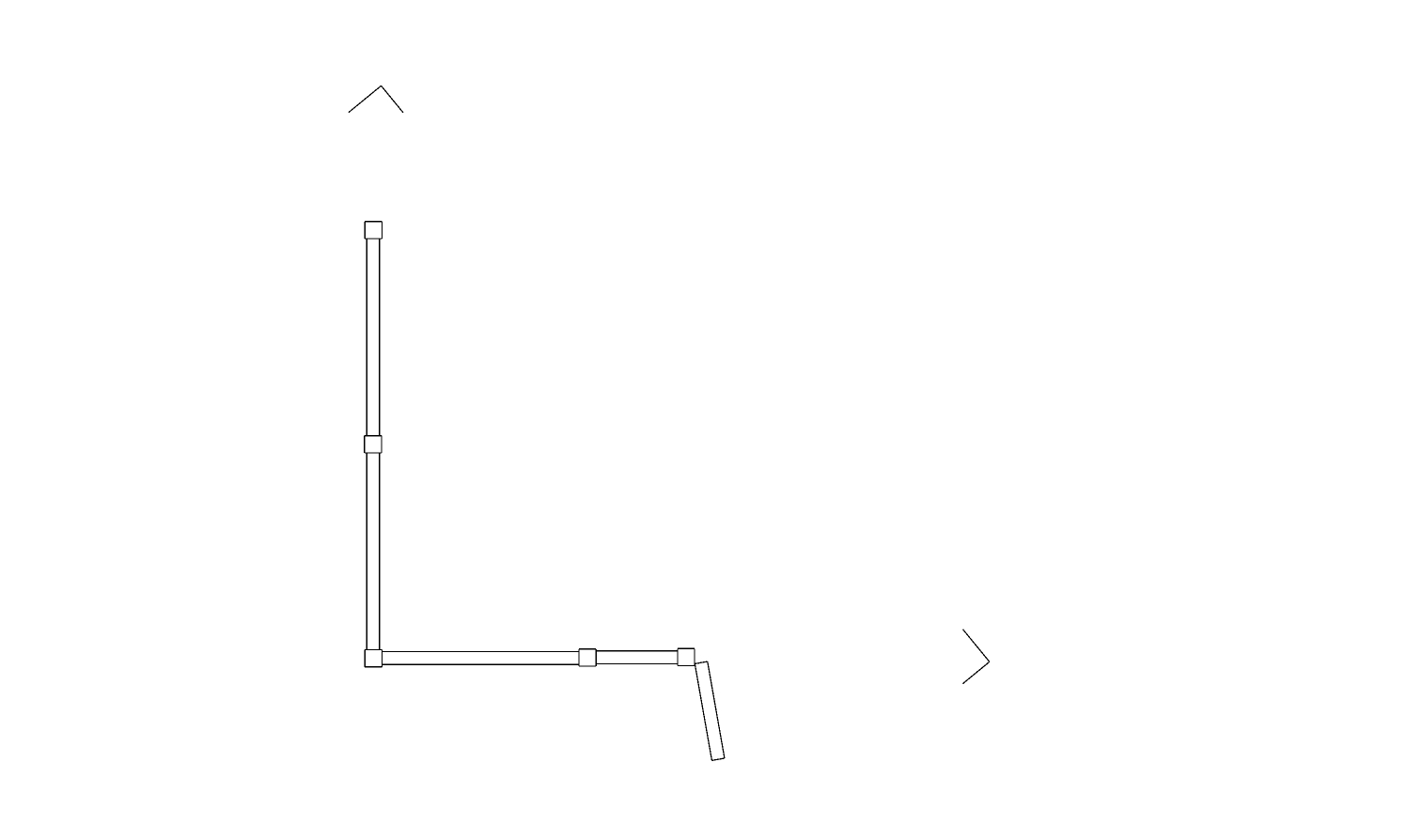 All orders will include the correct amount of components based on your selections.
Post/Rails: For every 4' of length ordered a vertical post will be included with two 46" horizontal rails.
Rail Connectors: Insert into horizontal rails and snap on to vertical posts at the installation site. These are used at the bottom of dirt/grass installations allowing the system to flex up to 7° over slops.
Corner Rail Connectors: Insert into horizontal rails and wrap around vertical posts to create the lower corners in dirt installations.
Tee: Connects two horizontal rails to a vertical rail at the top of all installation types and the bottom for concrete installations. Used to continue a straight run of fencing.
3-Way Elbows:Used to connect two horizontal rails to a vertical post in a 90° corner. Can be faced up or down for the top or the bottom of the system.
Elbows:Elbows end the system on a straight run of fence. They are used on the top only for dirt installations and at the top and bottom for concrete installations.
To finish your project each order will include:
Panel Clips - 12 per 4' section. These wrap around the post and rails and cover the wire and hold it securely in place.
Screws - Our white powder coated self tapping screws are easy to use and will give your project a seamless look.
Wire - 1 roll of galvanized hardware cloth with 1/2" hole diameter will be included for every 8' of length ordered. The small hole size ensures maximum protection against the greatest number of predators.
Ground Anchor Stakes - Included to stake dirt/grass installations into the ground.
Follow the instructions included with your order for assembly and installation steps. For additional information contact us at (888) 959-4471
For each gate added to your order one 4' fencing section will be substituted for a 2' gate and 2' stationary panel. The gate opening clearance is 21 1/2".
Follow the instructions included with your order for assembly and installation steps. For additional information contact us at (888) 959-4471