How to Design Custom Garden Enclosures
Easy DIY Garden Enclosures
This project was designed by SK Landscape and Design in Northridge, CA for the Kanofsky Family.
Takes two people and 4-8 hours to complete. A rubber mallet, drill, level, wire snips and chop saw are needed for this project.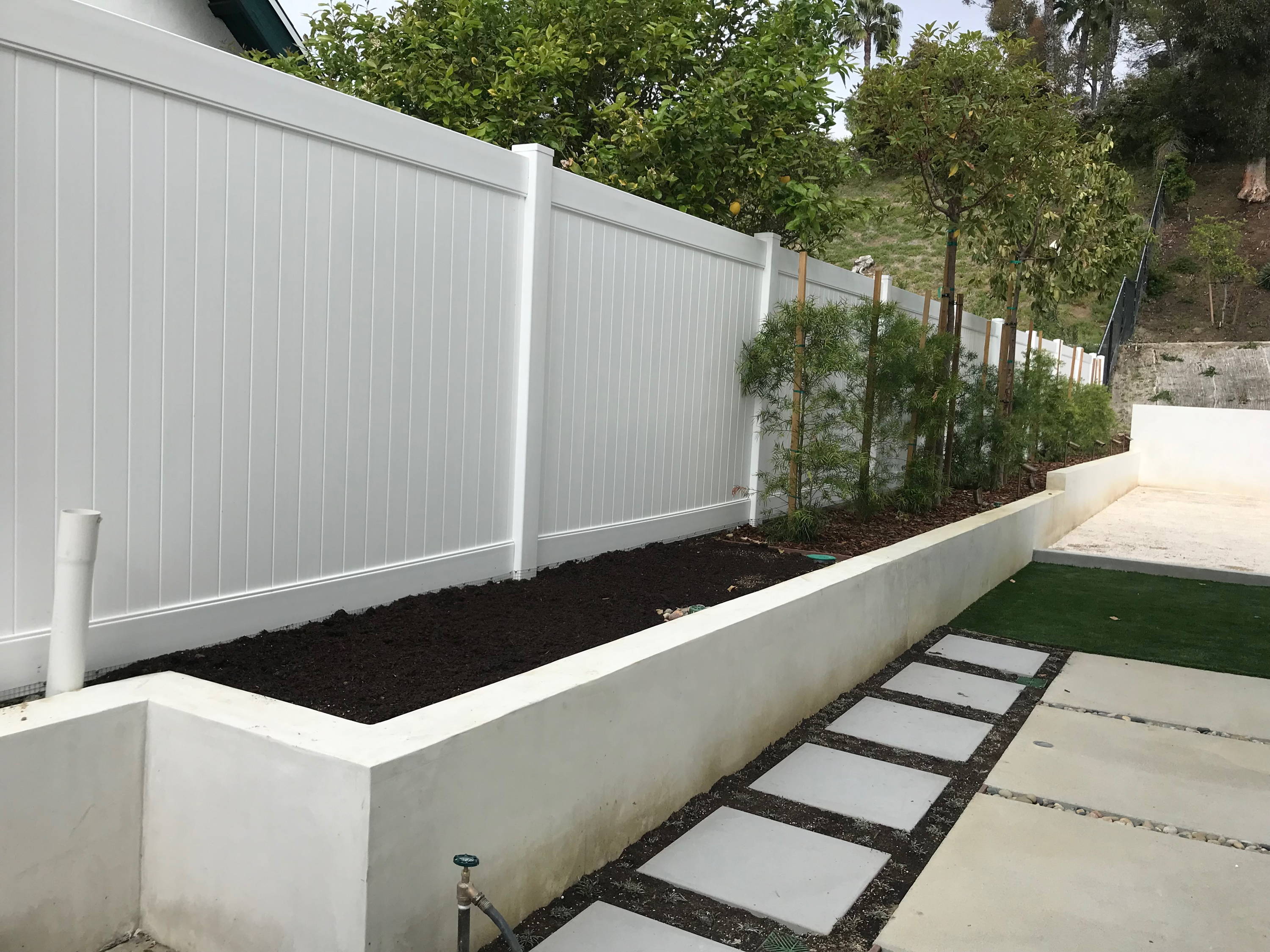 Adding a custom garden enclosure to your home has never been easier!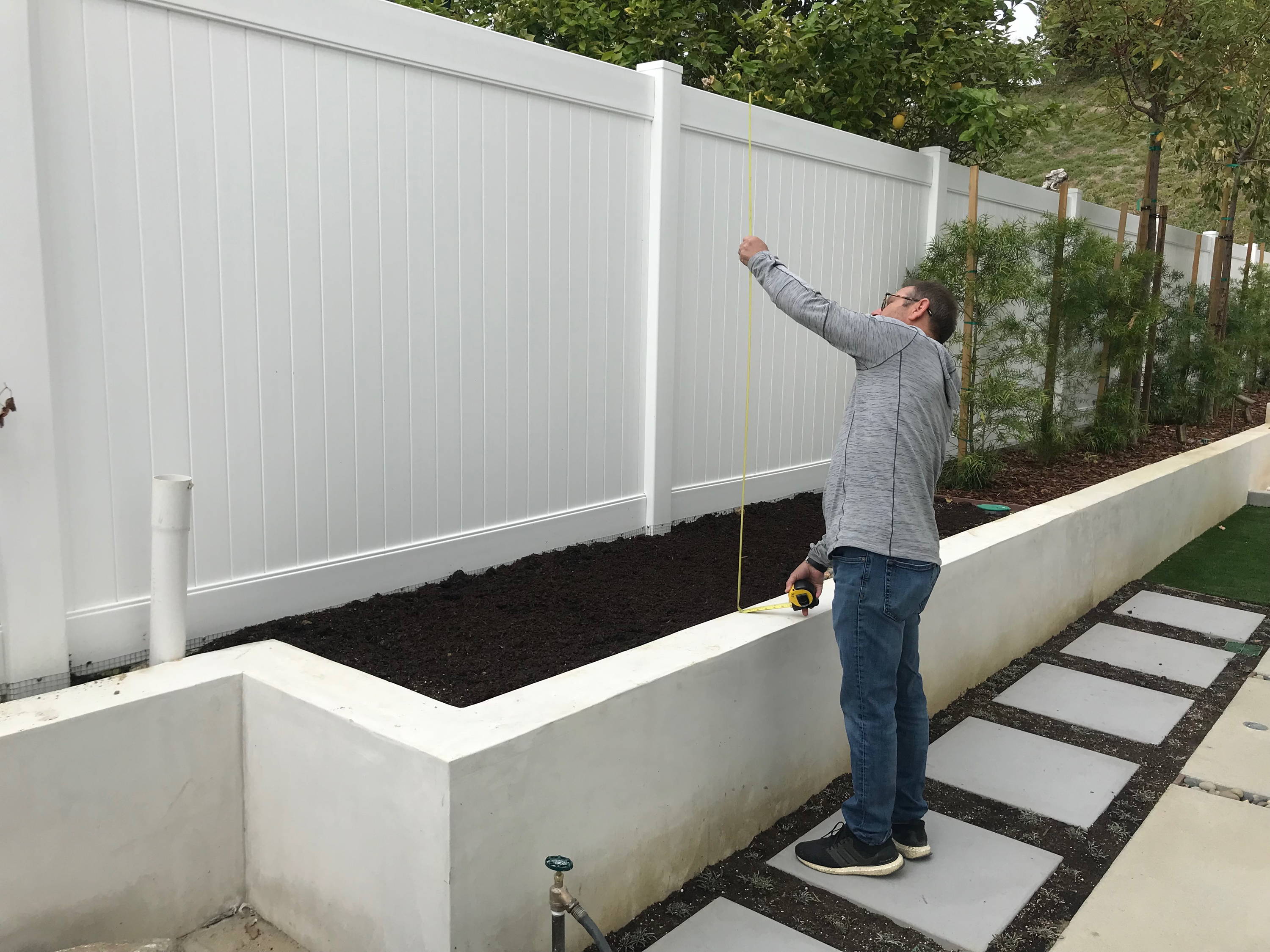 Measure out your desired space. Be sure to note any unique installation surfaces. In this example we installed over both the concrete edging as well as the directly over the soil. The back of the enclosure surrounded the vertical post of the existing vinyl fence. Note measurements for the overall length, width, and height of the enclosure as well as any desired features. This client specified they wanted it fully enclosed, with as much access space as possible.
Email your project details to us at sales@snapfence.com. We will contact you to discuss the scope of your project and begin designing your custom enclosure. Your designer will assemble a parts list, a drawing, installation notes and a quote for your project. They will also serve as a point of contact for any installation questions you may have.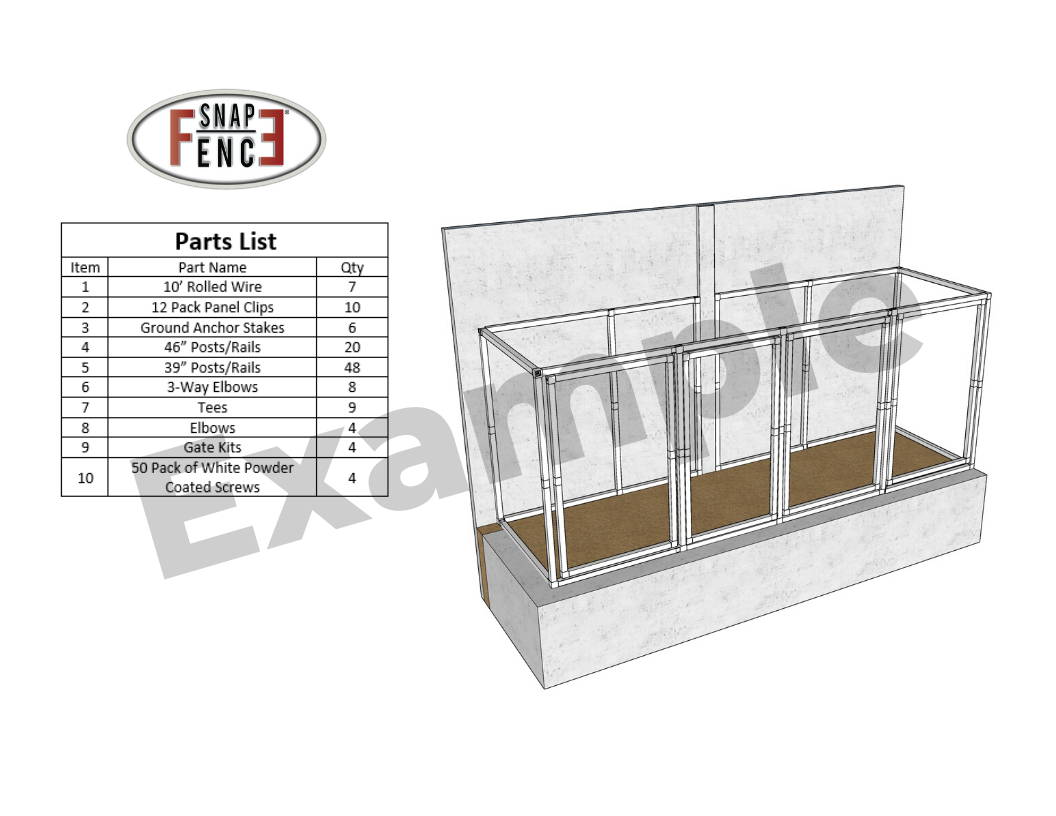 Once you receive your shipment, install per the recommendations of your project. This may require cutting some posts and rails to length using a chop saw depending on the scope of your project. Be sure to advise your project designer if this is not an option for you. Most parts snap together with a rubber mallet. Wire mesh will need to be trimmed to size using wire snips and secured to the enclosure using provided screws. Assemble, install, and begin enjoying your custom garden enclosure!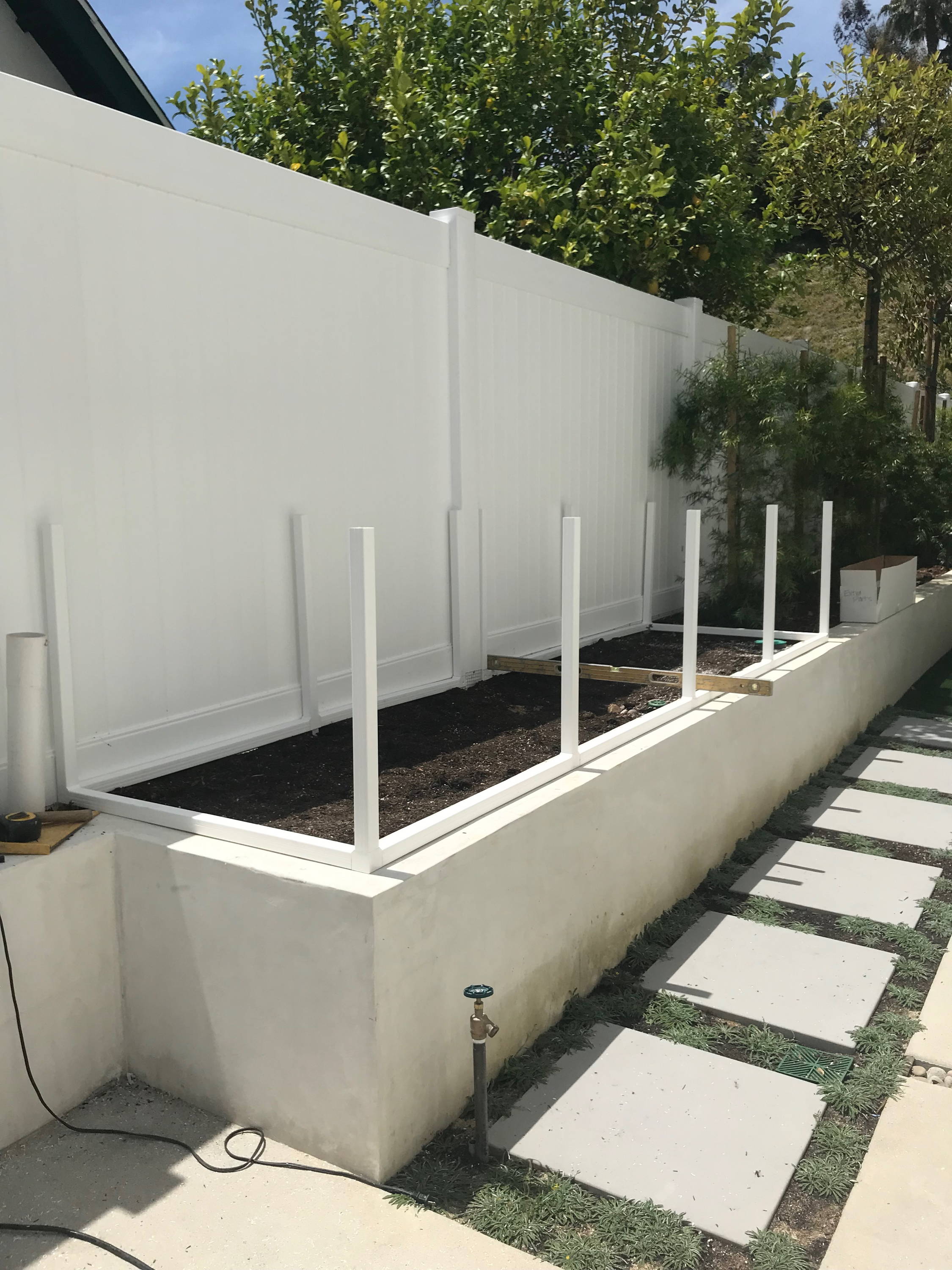 ---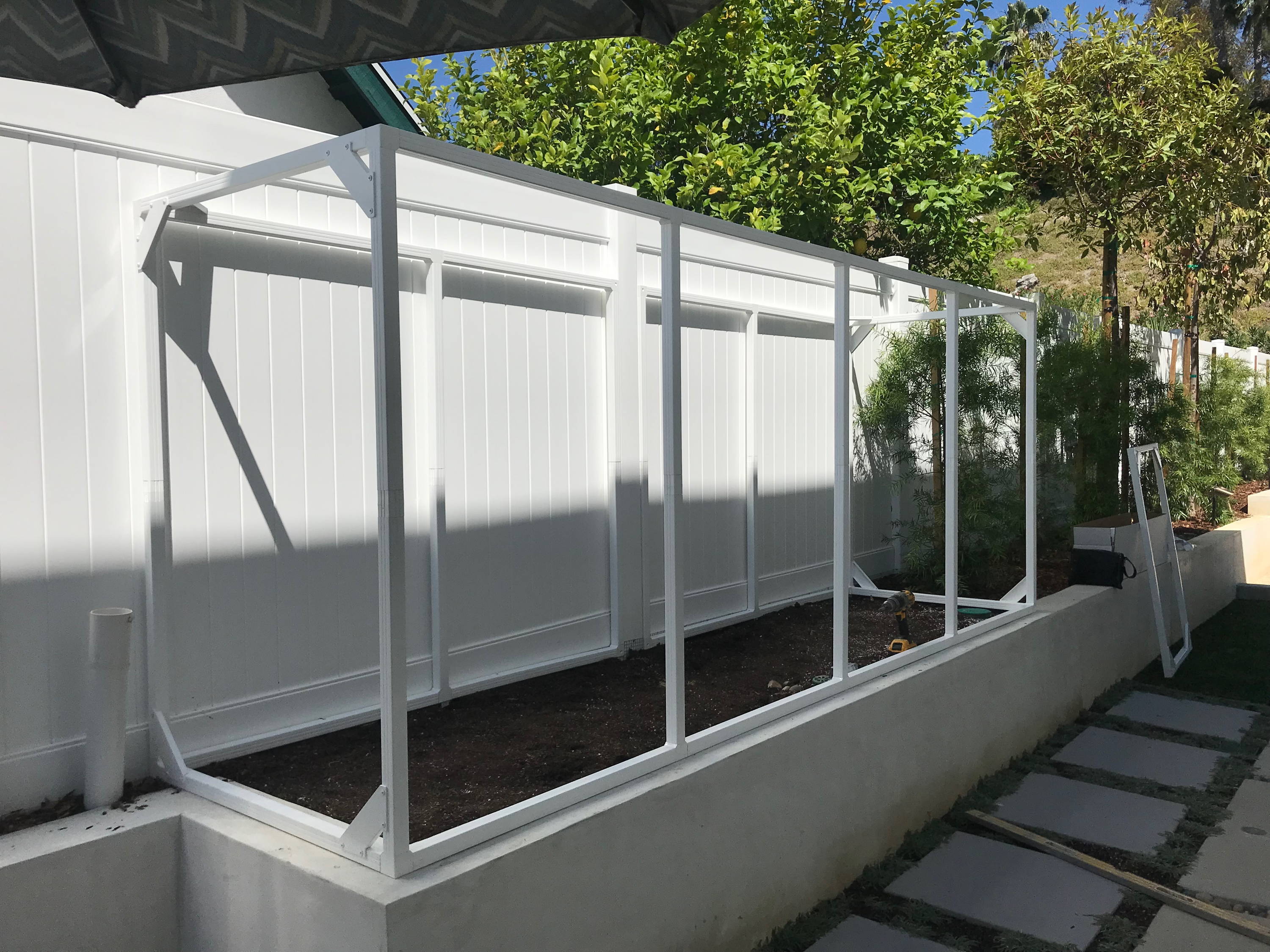 ---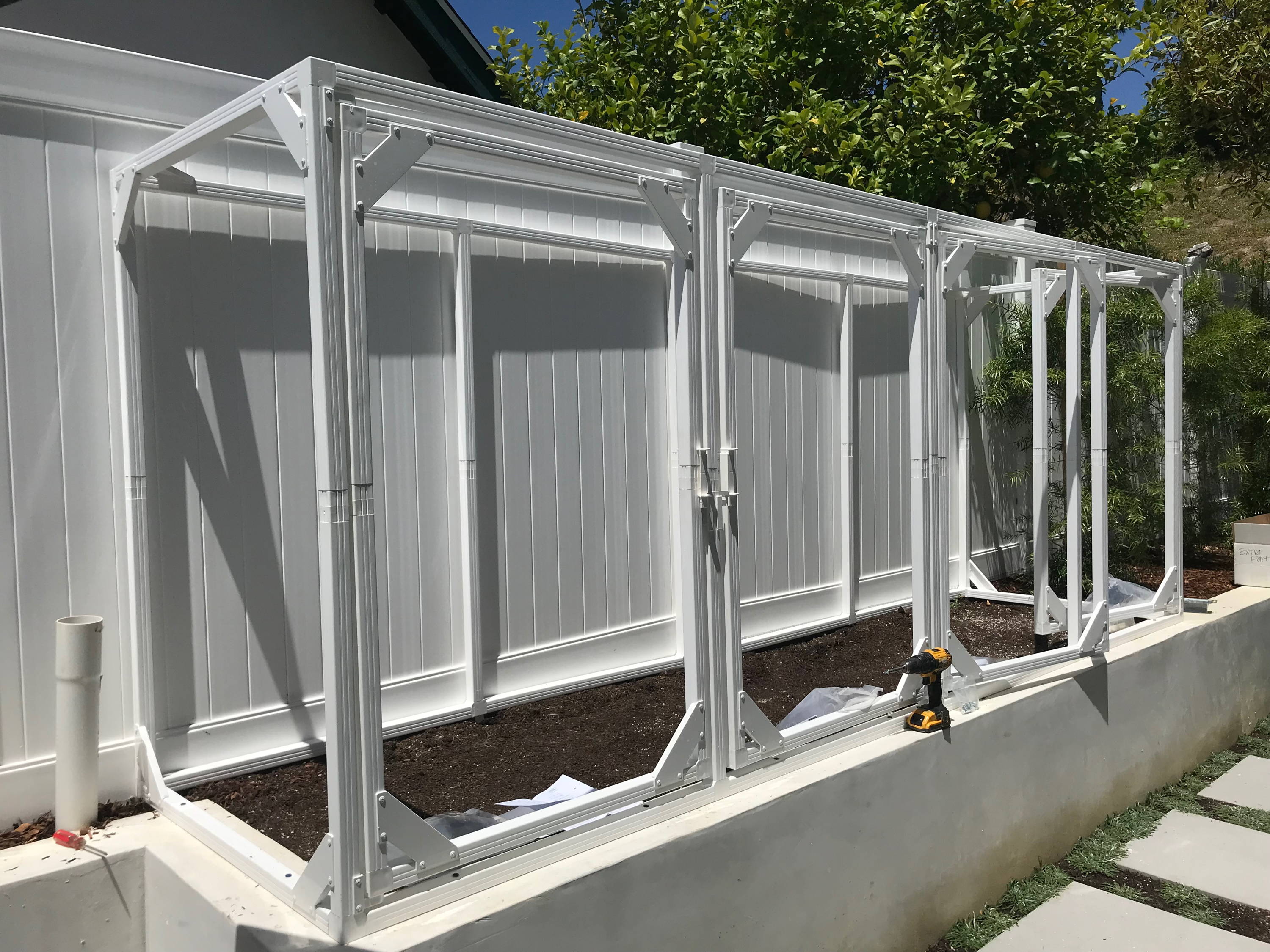 ---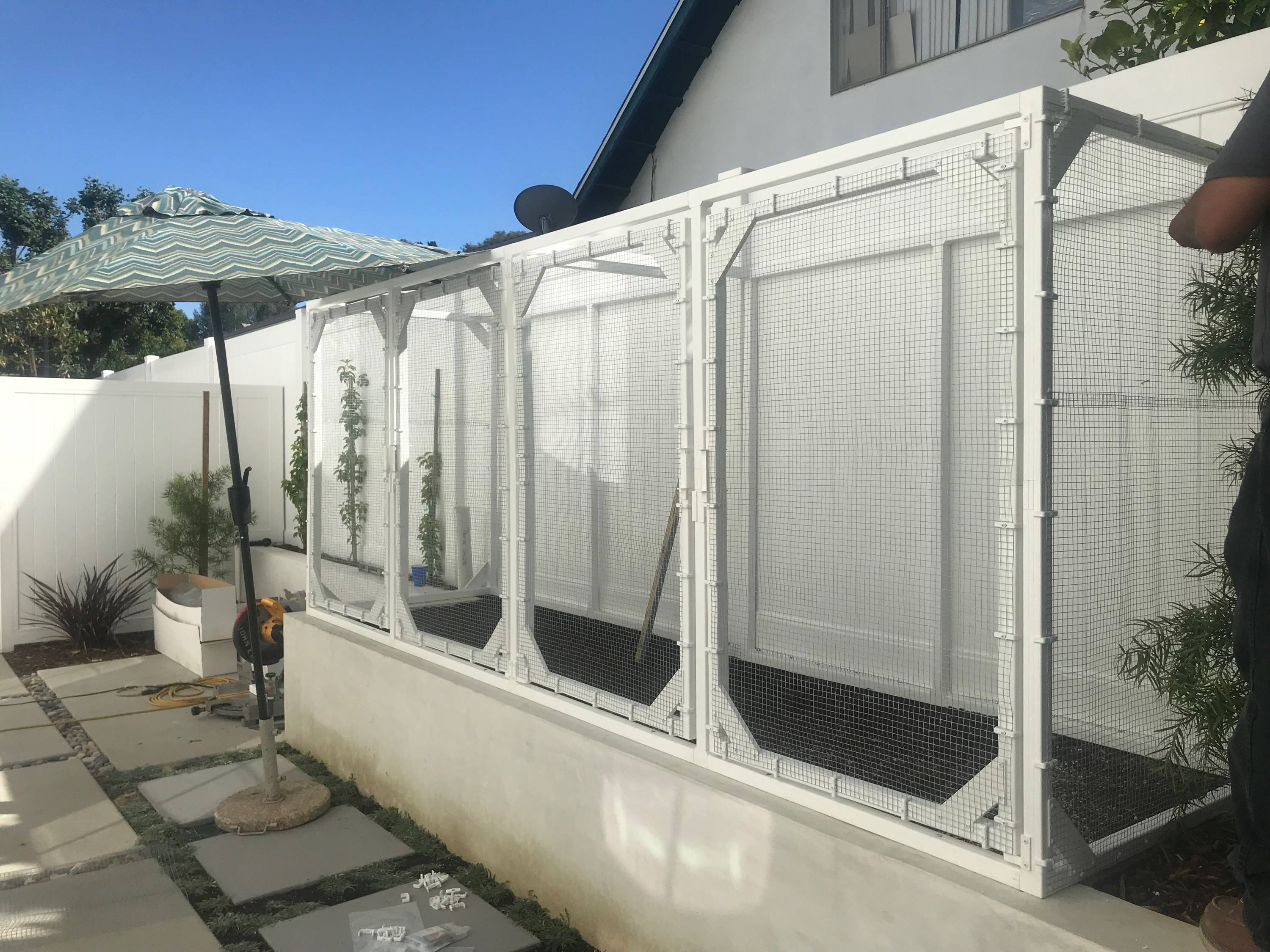 ---