---
Secure your gardens and animals from digging under, and climbing over with our patented system. The top and bottom rail paired with our unique wire clips give you the security you deserve. Dont waste time installing wire fencig that will get beat down over time.
---
Every system can be easily customized to meet your needs making it a great fit for every project! Great for home gardens, play areas, and a wide variety of animals such as: dogs, cats, chickens, goats, goats, rabbits and birds.







How to choose the right set up.
Open Top: Great for many common applications. Home Gardens, Children, Small Animals such as dogs, turtles, rabbits, ect. These enclsoures secure things from escaping through the side, but wont protect from above.
Closed Top w/ Wire: If you are concerned about preditors from above or escape from the top, consider adding hardware cloth to the top of your enclsore. Its easy and affordable to attach with our patented wire clips.
Closed Top w/ Sun Shade: If your enclsoure will be placed in a mostly sunny area, consider protecting your plants or animals with a sun shade. Any shade can be attached to the Snapfence® rails with the screws or tie downs of your choice.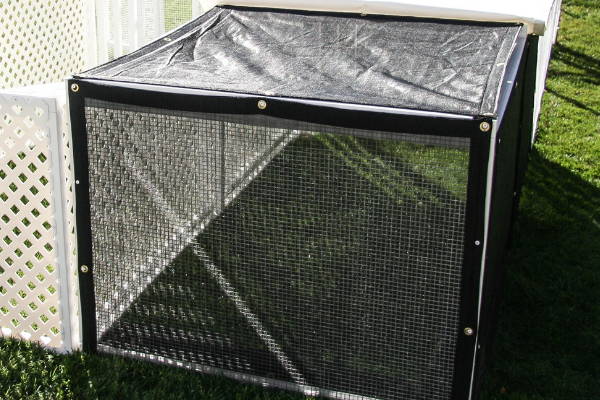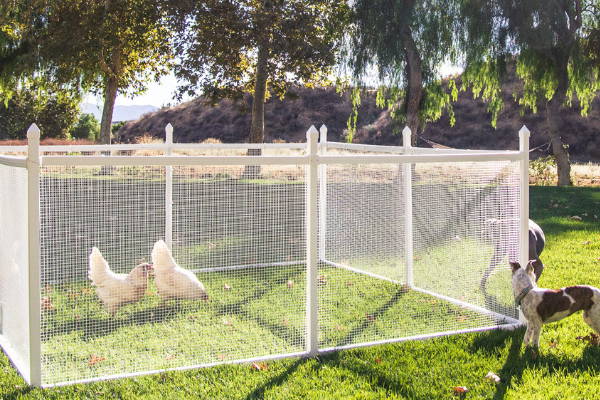 Sign up for our newsletter.
For promotions, project inspiration and sales.